Spaghetti with shellfish creature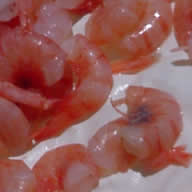 (lobster, shrimp, scallops and the like)- for one serving you need:
300 gr. among mussels, clams, and shrimps


Basically we get: fresh tomatoes cut to stock cubes, garlic, olive oil, parsley.
I put all the above ingredients in a frying-pan, sprinkling the contents with white wine. As soon as the mussels and the clamps will be open, I add the Pasta al dente (*), and there you are.
Them I let them cook all together for 2 or 3 minutes, mixing the ingredients and moving the pan. The dish is now ready and shall be served hot.
(*) cooked to the right hardness point.
.